ARMENIAN EMBROIDERY

This is the Armenian alphabet in Marash embroidery. The design is on brown velvet with beautiful work. Note snow-capped Mt. Ararat in the background at the top.
Cloth is 28 x 40 inches dark-brown velvet. Thread is DMC 25. Thread colors are orange, green, gold, mustard and white. Thread has six strands; use only three of the six strands to embroider (cut the desired length of the six-strand thread, then pull three strands together and thread them into the needle).
Thread colors are usually left for the imagination of the individual, but those listed above are the typical colors.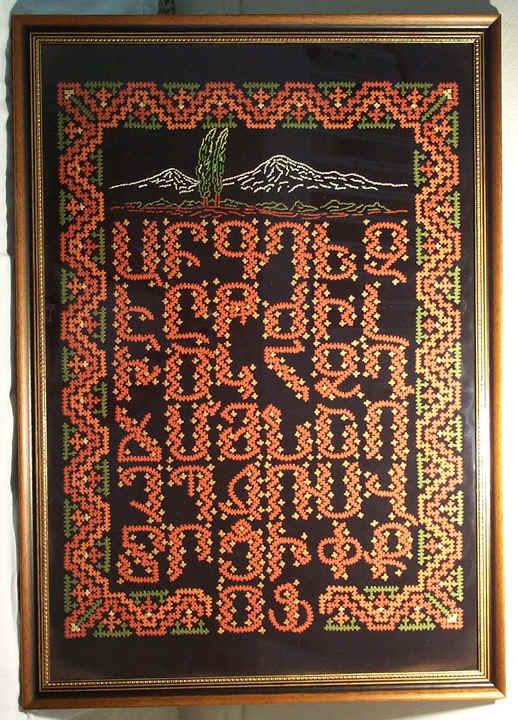 © 1999 Prepared by HBL - All Rights Reserved